A Guide to Miami's Chicest Shopping Districts
In the city's retail wars, there's a fight for luxury dollars as sprawling as Game of Thrones. Which kingdom is right for you?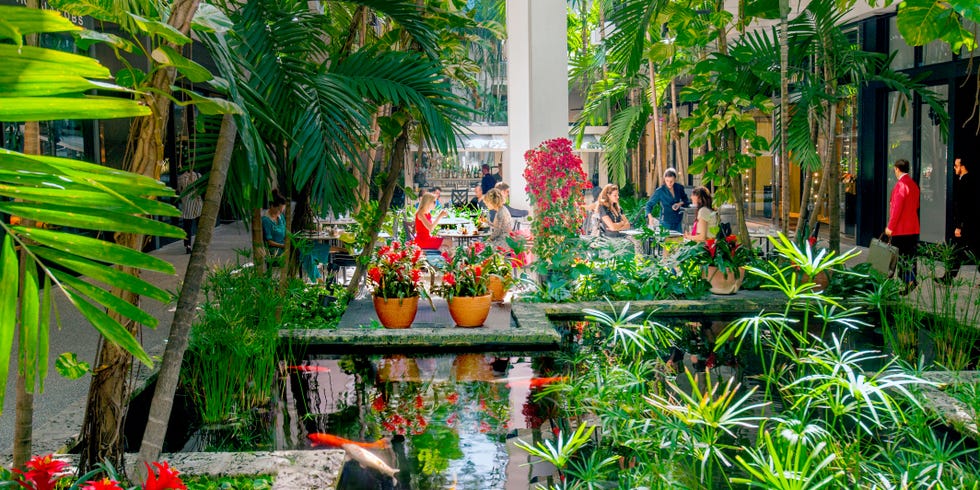 When it comes to fashion, Miami has been derided for decades as the land that style forgot, but the city has been an epicenter of chic since long before Gianni Versace ruled South Beach. In its between-the-wars heyday, Lincoln Road, one of the country's first pedestrian malls, was referred to as the Fifth Avenue of the South.
Granted, the days when Lincoln Road's garmentos sneezed and fashionable women everywhere caught a cold, when department stores such as Bonwit Teller dominated the strip, are long gone—as faded as last year's tan. But thanks to a group of ambitious developers reimagining the future of brick-and-mortar retail as a series of experiences and artful adventures, the city is enjoying another moment in the fashion sun.
---
AVENTURA: FOR THE BIG SPENDERS CRAVING EVERYTHING FROM SUSHI TO GUCCI
"We're in a mall, but it doesn't have the stigma associated with old-school malls," says Jackie Soffer, the co-chair and CEO of Turnberry Associates, the family-held company that is the majority owner of Aventura, the leviathan in northeastern Miami that opened in 1983 and gets 28 million visitors a year. "It's more sophisticated than people expect."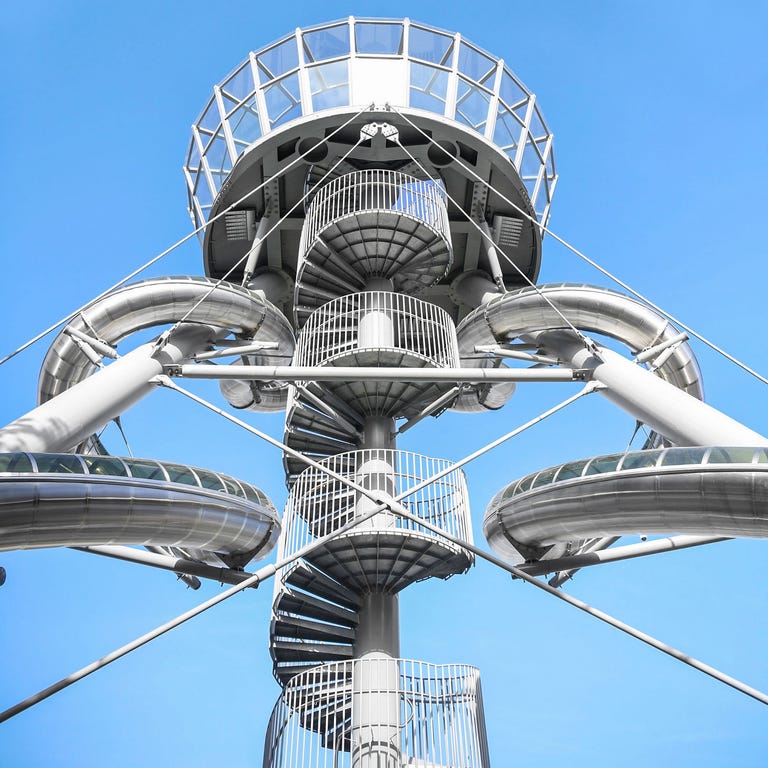 No kidding. Soffer, who is dressed in a high/low mix of Celine and COS, her petite frame augmented by towering cork wedges, is walking me through the ground level of the new three-story, 315,000-square-foot luxury wing that opened in 2017. The entrance to the $214 million expansion is dominated by two interactive artworks, a 93-foot spiral structure designed by German sculptor Carsten Höller and a splash fountain installation of three large-scale bronze gorillas and four bronze trees by design world darlings Simon and Nikolai Haas.
The landscaping, by designer and urban planner Nathan Browning (mostly transplanted mahogany and black ironwood trees), looms over the courtyard, giving it an air of ripened permanence. The only clue that the place is relatively new is a coming soon sign for a restaurant by San Francisco's award-winning Michael Mina. On the upper level we find three Ugo Rondinone clay sculptures, a Tesla showroom, a hipster gastropub, and a sprawling indoor-outdoor event space, which, perhaps as a sign of the changing tenor of shopping, may or may not ultimately include a discrete VIP area.
"Retail today is all about critical mass and increasing the reasons for shoppers to come," Soffer says, somehow managing to juggle two other conversations on her phone. "The goal is to create multiple reasons for people to want to experience our property."
Though Soffer, an art collector in her own right, is quick to point out that she has been acquiring significant works for her properties since Norman Braman, the Miami businessman and art collector, implored her to do so in the early '00s ("He basically told me it was my civic duty"), she might also be accused of finding inspiration a little closer to home.
Click here to read the full article.